One of the most basic necessities of dogs is a proper diet. Unfortunately, choosing the right food for your furry best friends can be tricky. Do you feed kibble, raw, or DIY dog food you make at home for your dog? A nutritious diet is one of the most effective ways to keep your dog healthy. With thousands of dog food varieties available, selecting the proper dog food may be difficult.

Opinions about canine diets differ among doctors, breeders, trainers, and other dog owners. Even the experts disagree on the optimum sort of dog food. The reason being, there is not just one answer. It is up to you to determine which food is best for your dog. You'll need to consider factors like the food type, ingredient quality, and price to match your budget. Keep reading for Latchkey Pets guide on determining the best DIY dog food for your four-legged best friend.
Tips on Choosing the Best Dog Food for Your Canine
Get Educated About Nutrition Choices
There is a wealth of information regarding canine nutrition available on the internet. Use caution when taking advice online, as not all the information you read will be accurate. Some websites are more dependable than others. However, your veterinarian is always the best resource. If you still have questions about feeding your dog after researching, you may wish to ask for a referral to a reputable veterinary nutritionist.
Is Dry Dog Food Bad for Dogs?
The question comes up regularly as to whether or not dog kibble is bad for dogs. You will most likely get different answers depending on who you talk to; however, according to the AKC, all dry dog food must be balanced and meet USDA nutritional standards. The standards state that dog food must be safe for your dog to eat, made in a clean environment, contain no harmful ingredients, and be truthful on the labeling. All dry dog food has some preservatives, so it does not spoil; however, it is essential to choose a food that lists the first three ingredients as high-quality meat. Additionally, you want to stay away from foods with many fillers like corn, soy, and wheat.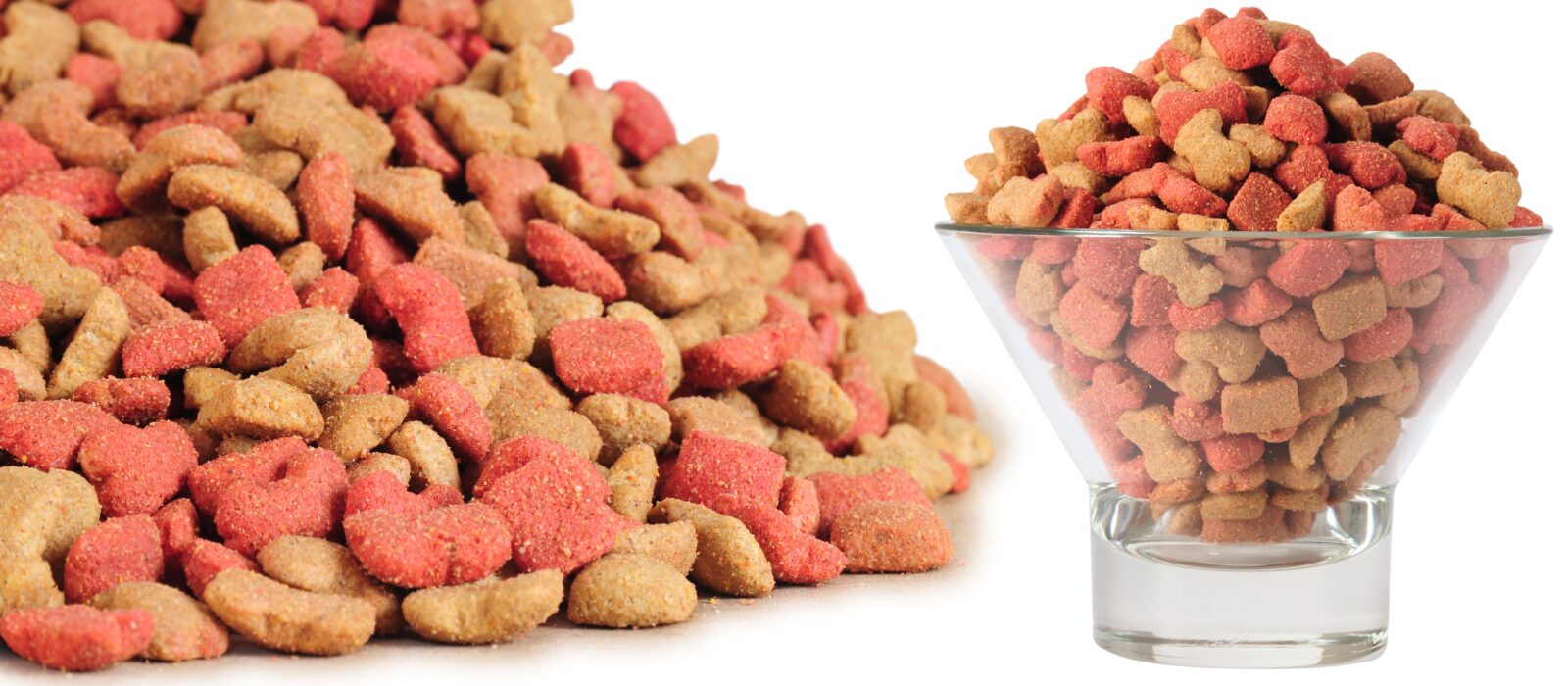 Check with a veterinarian or a pet nutritionist to see what their recommendations are. Not everyone you speak to will agree about what the best or proper nutrition is. Add your research to the recommendations you receive to make your decision. Another thing to consider is your dog's breed, age, and if he is prone to specific health conditions. Choosing quality food, along with additional vitamins, can have a significant impact on your pup's overall health. If you cannot decide and need more information, DogFoodAdvisor.com is a good source to compare different available dog food brands.
What is a Raw Food Diet?
Raw dog food can be produced from scratch, purchased from a store, dehydrated, or even freeze-dried. A raw diet often consists of organ meats, muscle meats, bone (whole or ground), raw eggs, fresh fruits and vegetables (safe for dogs), and dairy products like yogurt. Raw food diet supporters tout the following advantages: shinier coats, better skin, enhanced dental health, higher levels of energy, and smaller stools.
Some veterinarians advise against feeding raw meals to dogs that live with small children or individuals with a compromised immune system. Raw food must be handled, prepared, and sanitized with extreme caution. In addition, raw feeding can be extremely challenging. If you decide on a raw diet for your dog, work with a veterinarian familiar with your dog's breed and health and a veterinarian familiar with a raw food diet. Another great resource is a pet nutritionist specializing in balanced raw diets that can help you formulate meals with the correct nutrition ratios.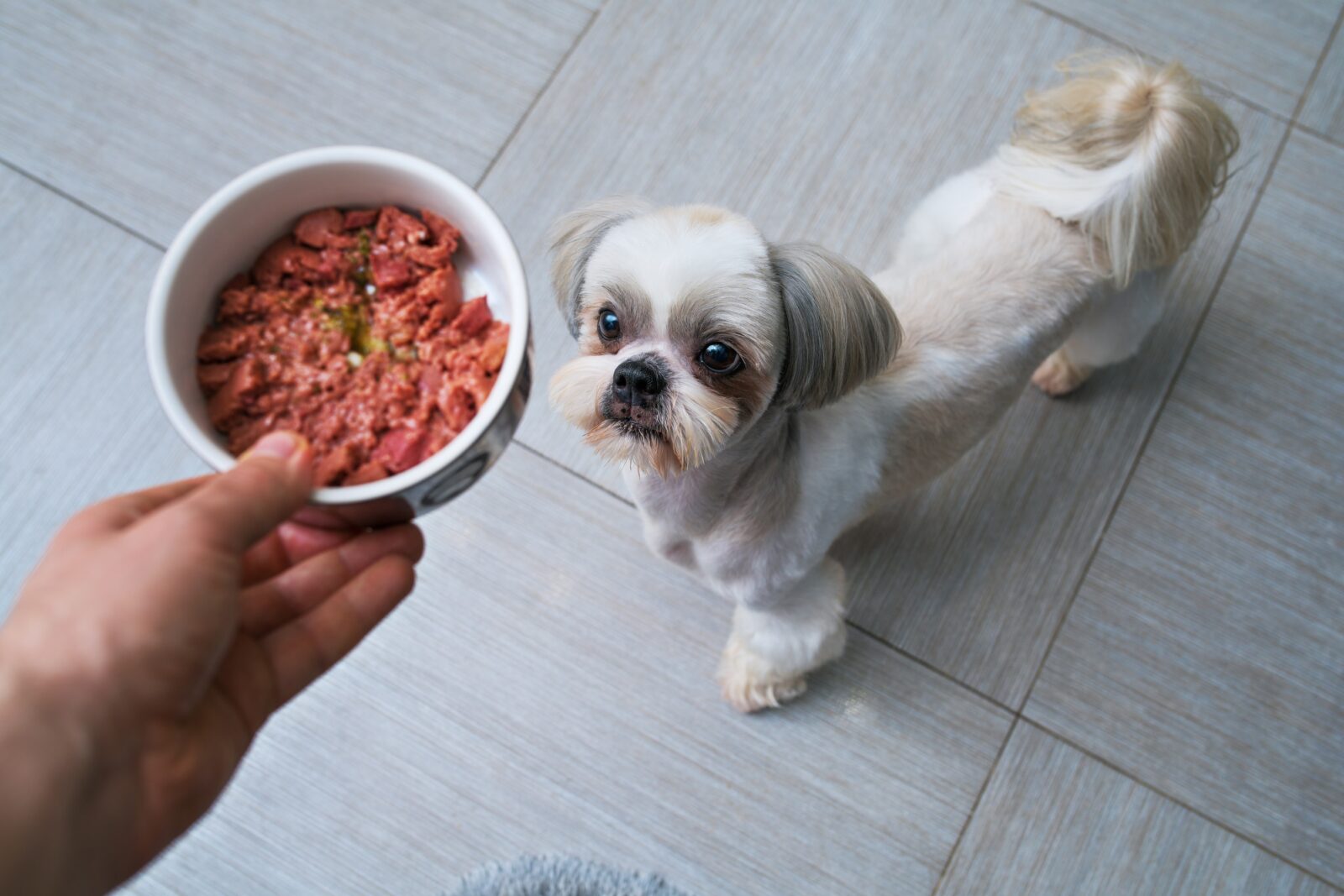 Home Cooked DIY Dog Food
Does your pup give you those sweet little puppy eyes from across the room while eating your dinner? The drool bubbles forming on their jowls are the telling sign that they think your dinner smells delicious! Some dog parents have taken on the task of preparing DIY dog food for their pets. While cooking for your pets may take time, it can also be a great way to ensure your pet is getting a healthy, nutritious meal. If you plan on cooking for your pet, the meal must be nutritionally balanced. Additionally, it is vital to include a healthy plant-based vitamin supplement to ensure they get everything they need to stay healthy.
Again, we have to stress that researching is imperative to your pet's health. Below are a few DIY dog food recipes that we have tried with our pets, and they seem to love them.
DIY Dog Food Recipes
After researching different recipe ideas, we found that the options are endless. We chose two great DIY dog food recipes that have come to be favorites of our pups. Chungah created both recipes; a true foodie with no professional training turned her love for food into a successful website and cookbook.
Damn Delicious
This recipe includes healthy ingredients you've undoubtedly seen in many homemade dog food recipes; turkey, brown rice, and vegetables. It's nutritious, quick to make, and affordable. Also, it is a fantastic choice to make in large quantities that you can freeze in individual portions.
Ingredients:
3 pounds of ground turkey
1 1/2 cups of brown rice
2 shredded carrots
1 tbsp of olive oil
1 medium zucchini, shredded
1/2 cup of frozen peas
3 cups of fresh chopped baby spinach
Directions:
Cook brown rice as recommended on the packaging.
In a large pot, add the olive oil and ground turkey, cooking it until browned. While cooking the turkey, be sure to crumble it.
Once the turkey is done, stir in the brown rice, carrots, peas, spinach, and zucchini—Cook the mixture for approximately 3 to five minutes (the spinach should be wilted). Be sure to heat the ingredients all the way through.
Cool completely before serving or packaging for freezing.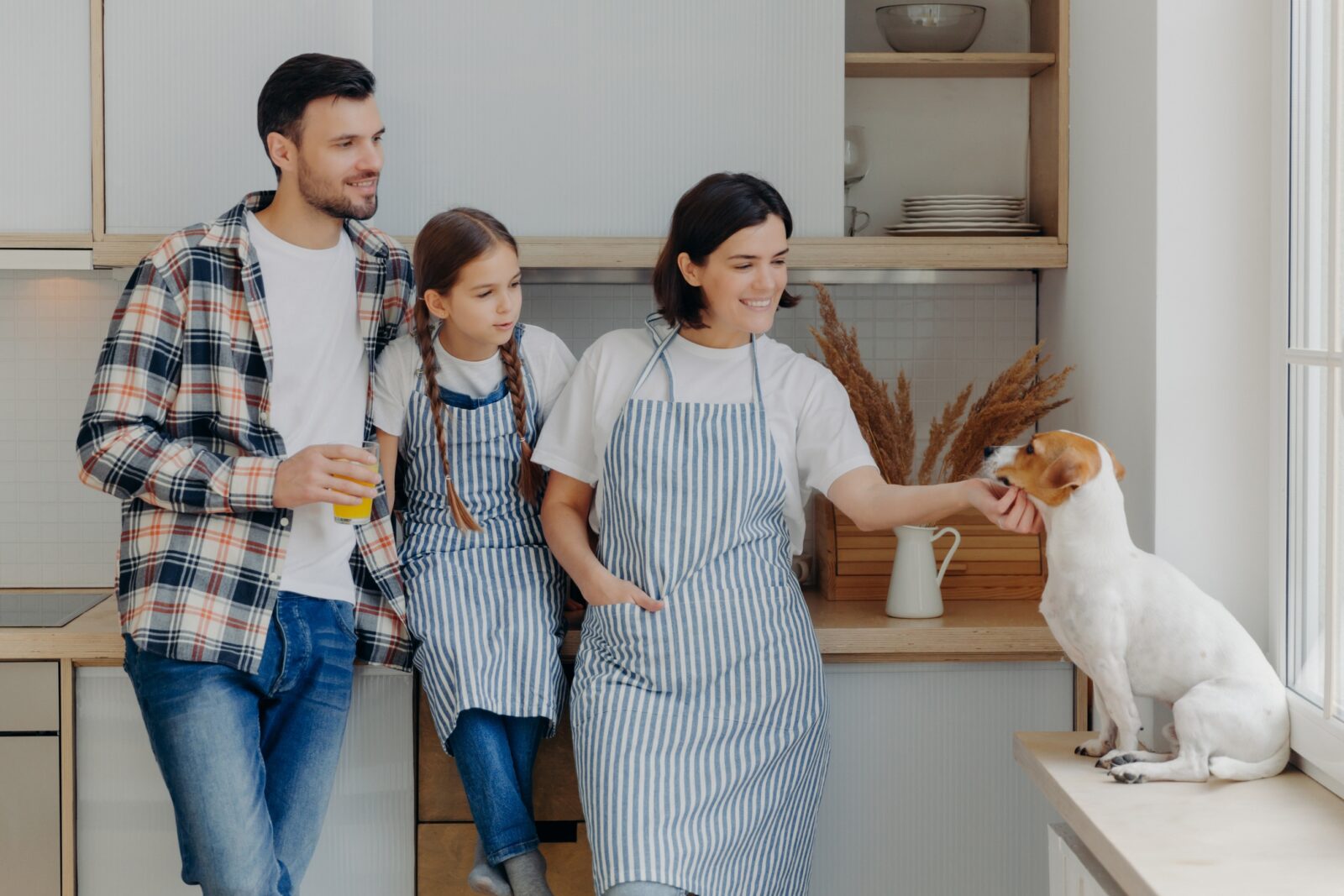 Beef and Veggie Homemade Dog Food CrockPot Creation
You can swap the vegetables in this recipe out with any that your dogs prefer, as long as they are pet safe, of course.
Ingredients:
2 1/2 pounds of ground beef
1 1/2 cups of chopped butternut squash or sweet potatoes
1 1/2 cups brown rice
1 1/2 cups of chopped carrots
1 can of kidney beans (15 ounces). Drain and rinse the kidney beans.
1/2 cup of frozen peas
Directions:
In a 6 quart crockpot, add the ground beef, squash, rice, carrots, kidney beans, peas, and 4 cups of water.
Cover the crockpot and cook for 5 to 6 hours on a low heat setting. If you are short on time, you can cook for 2 to 3 hours on high heat. Stir the ingredients as needed.
Cool completely before serving or packaging for freezing.
Disclaimer: We recommend consulting your pet's veterinarian, as well as using your own judgement when making changes to your dog's nutrition.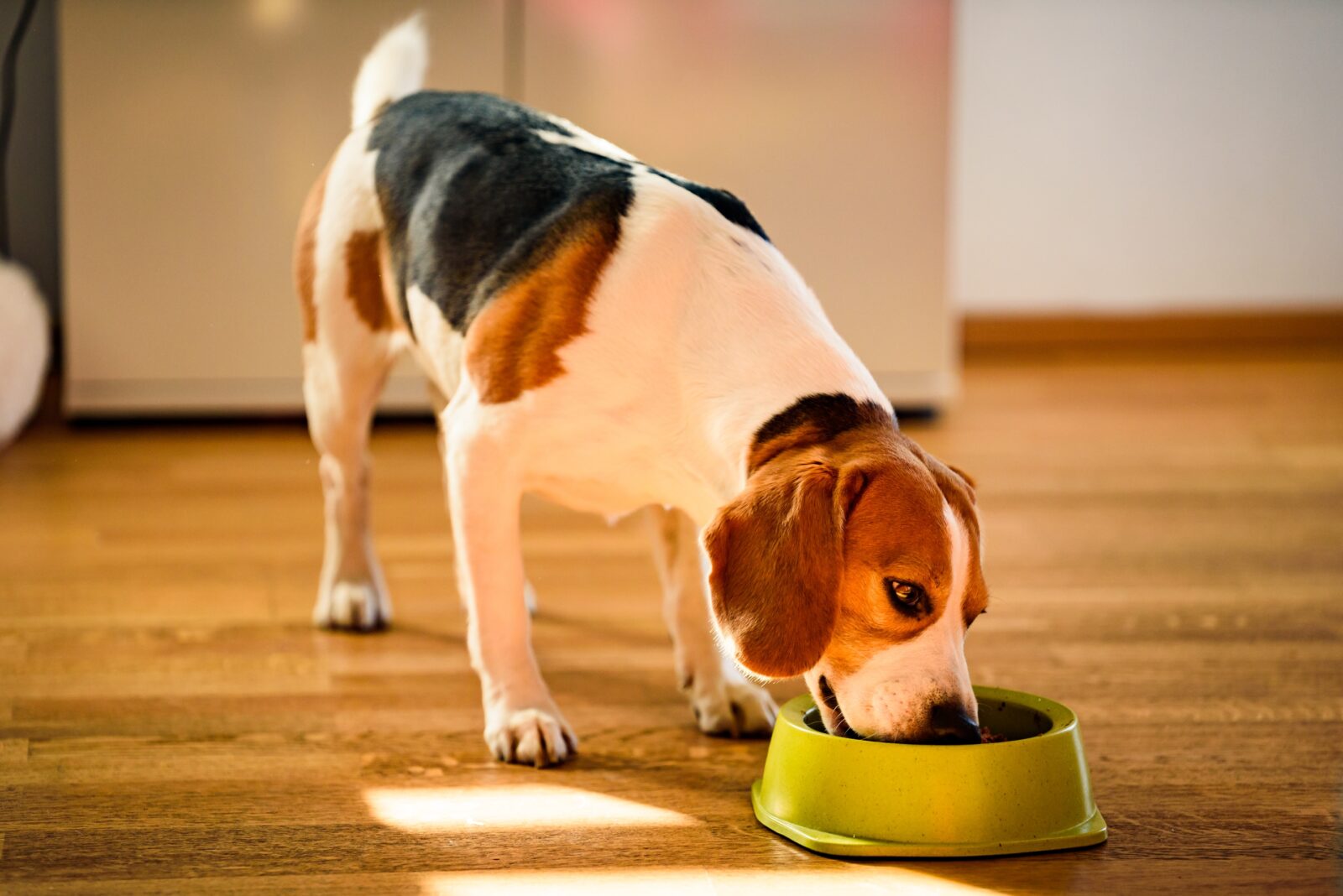 Choosing The Right Diet for Your Dog
Offering your pet a variety of foods is extremely important, whether you choose kibble, raw, or homemade DIY dog food. Keep in mind that the demands of particular pets might differ. It is, nevertheless, always necessary to use balanced recipes. Always contact your veterinarian or a pet nutritionist about the right food for your dog. As always, we hope you found this blog informational!
At Latchkey Pets, we care about your pet's health and well-being as if they were our very own. For more tips and tricks on pet care, visit our website. For daytime dog walking services and vacation pet-sitting services, schedule a free consultation today!