Your Dog Walking Bag and the Absolute Essentials Needed
A dog walking bag may be one of two things: a backpack for your dog or a rucksack packed with all the necessary items for you and your dog to head out the door. I've frequently found myself walking my dog and missing some of the most important stuff I require. A ready-to-go dog walking bag helps to ensure that everything I need for any expedition if I had been more proactive the night before, but what should you put in a dog walking backpack?
When walking your dog, you'll need a few things packed and ready to go. Dog poop bags, dog bowls and bottles, a leash and a collar, a tick pick, as well as a pet ID badge, are all included. However, depending on the sort of outdoor stroll you are going on, what you need might change rapidly, so pick your walk below to find out what you need!
Let's take a look at what you'll need in your backpack for the many walks you and your canine buddy may go on.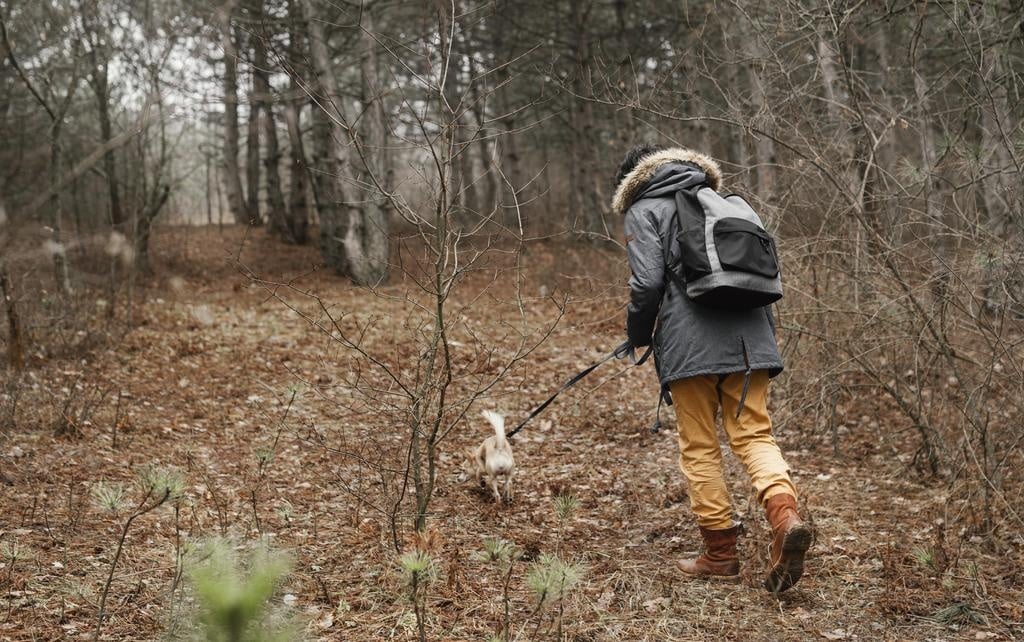 On a cold day, what should I pack in my dog-walking bag?
When you're out with your dog on a cold day, you can instantly detect if they're cold by feeling the tips of their ears. If they feel really chilly or ice cold, the rest of them are probably frigid as well. This varies; for example, a short-haired dog will become colder faster than a Labrador with an undercoat, which makes a significant difference.
I would seriously consider wrapping up any short-haired or elderly pets as the temperature falls below zero degrees Celsius. Items that make them feel cozy, as well as thick fabrics, can all assist in keeping your dog from becoming a shivering wreck on those cold days outside. This leads us to the question of what we should include in a dog-walking backpack on such a cold day. Protecting your dog's paws from the cold is essential in preventing frostbite as well.
A Cold-Day Dog Walking Bag
The winter dog jumper is fantastic for covering them up warm and even better when paired with an adjustable harness to keep them warm, safe, and secure.
The hiking wrist warmers will allow you to walk your dog without having to worry about your hands and wrists being chilly; this is especially beneficial for persons who suffer from wrist discomfort in the winter.
Nothing beats tweed in the chilly weather, and such elegant classic materials aren't just for people; our dogs may wear them as well!
Poop bags with handles, emphasis on the word "with handles." When your fingers are frozen, you need all the aid you can get to tie up the poop sacks and put them in the bin.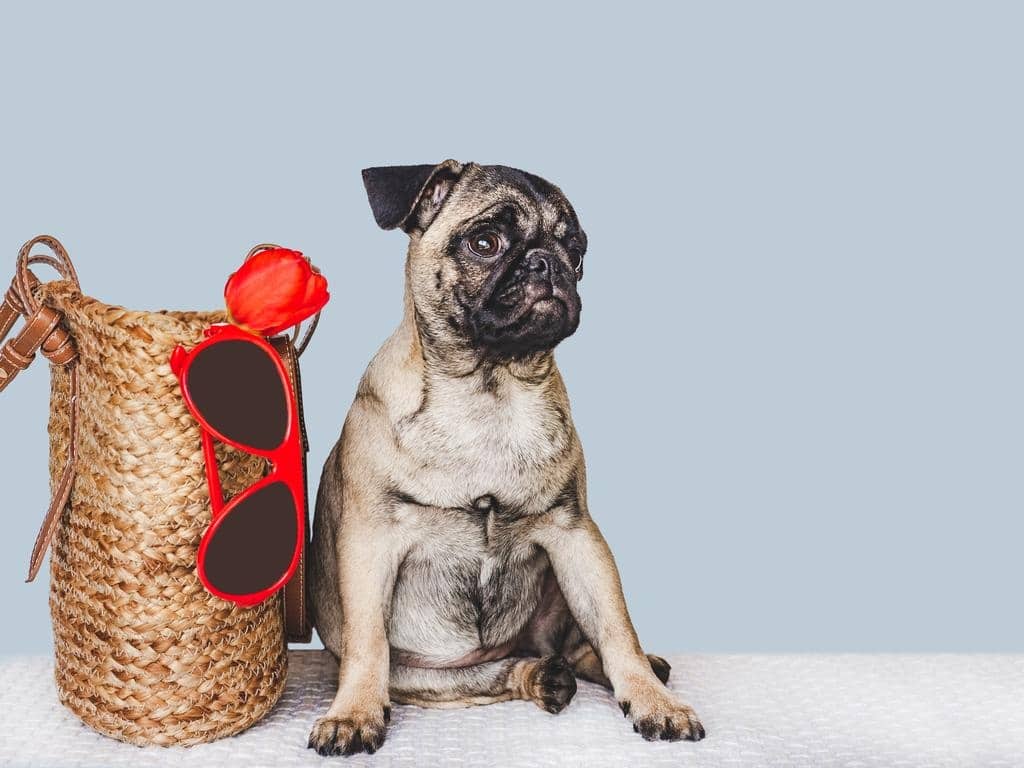 On a Warm Day, What Should I Pack in a Dog Walking Bag?
Warmer days might make us dog walkers more apprehensive than colder days. Many dogs just cannot tolerate the heat, and many owners are unaware of the symptoms of dehydration. Heat may be lethal for dogs, so we must do everything we can to keep them cool.
We should constantly keep an eye out for indicators of a dog overheating, which might include hyperventilation, excessive panting, changes in skin tone and color, weakness, and vomiting. Any of these symptoms should be addressed by a veterinarian. If your sole concern on a hot day is your dog's allergies, which may be a major issue on their own.
A Warm-Day Dog Walking Bag
Let's look at what you should include in your dog-walking backpack on a sunny day.
The pet water bottle doubles as a bowl, so you can utilize the lick n' flow technology for them to sip the water while also popping the cap off and using it as a bowl. If your dog is a heavy drinker, you might also bring a collapsible bowl.
The tickles gadget is excellent for keeping deadly pests at bay; it also does not hurt wildlife or emit harmful chemicals. It merely makes a noise that keeps them at bay.
If it's so hot that you want to go for a paddle together, the boost life jacket is ideal; you can even go a little deeper than usual with them in this floating assistance.
If you need a break and there is no shade, the cooling mat and vest will come in handy. A Flexi will offer them some breathing room from you and allow them to move freely. Read more on how to keep your dog cool in the heat.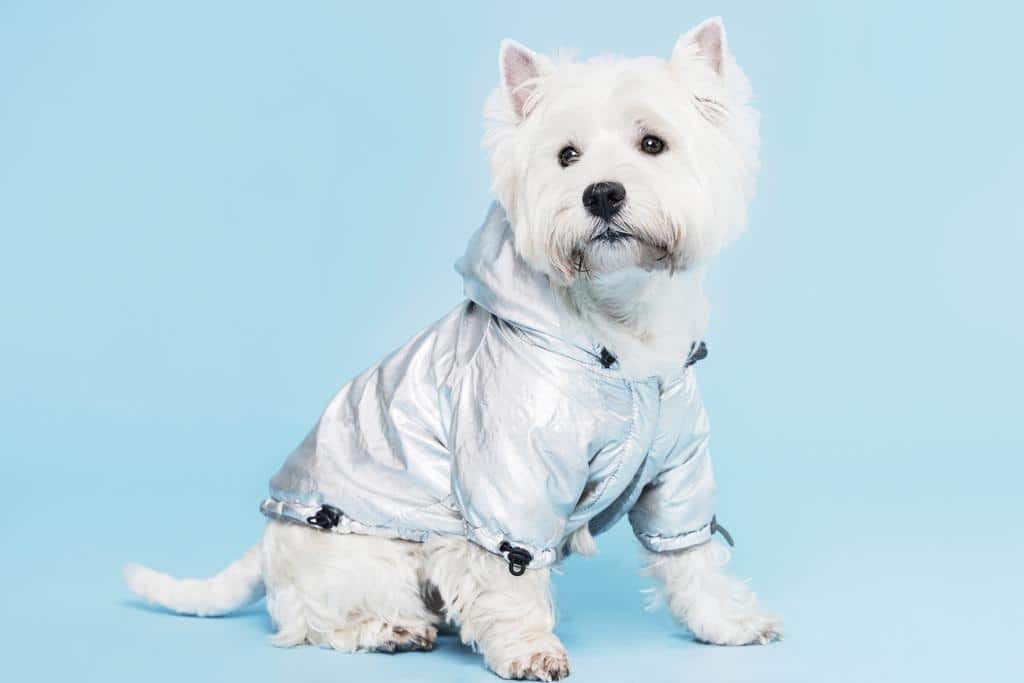 On a Rainy Day, What Should I Pack in a Dog Walking Bag?
Is it "rain, rain, go away," or do we just accept it and go anyway? I say embrace it, but don't be caught pulling your dog out of the water looking like a drowned rat. Offer them a helping hand and provide them with some rain gear.
A Rainy-Day Dog Walking Bag
The pet wipe mittens will come in handy when rain and dirt have created our favorite stuff on dogs…' mud.' These wipes glide onto your hands and allow you to clean them while being biodegradable! Not bad, eh?
A dog raincoat would be beneficial, and there are numerous options. Are you looking for a dog raincoat with legs or a lightweight rain jacket?
After being drenched, they quickly melt into the Ruff & Tumble coat and fall asleep safe and sound out of the rain. You might feel tempted to burrow in there with them.
The waterproof dog coat is not only useful in the rain, but it also contains a harness hole, which allows the harness to be worn below, out of the way of the rain, and offers simple harness access to your leash.
If you don't want to use a harness but yet need something that is entirely waterproof in the rain, the BioThane lead and collar are ideal. Mud, water, stench, and everything else you can throw at it will not bother it. It also wipes clean with a single wipe after your stroll. You could definitely clean them with biodegradable mitts!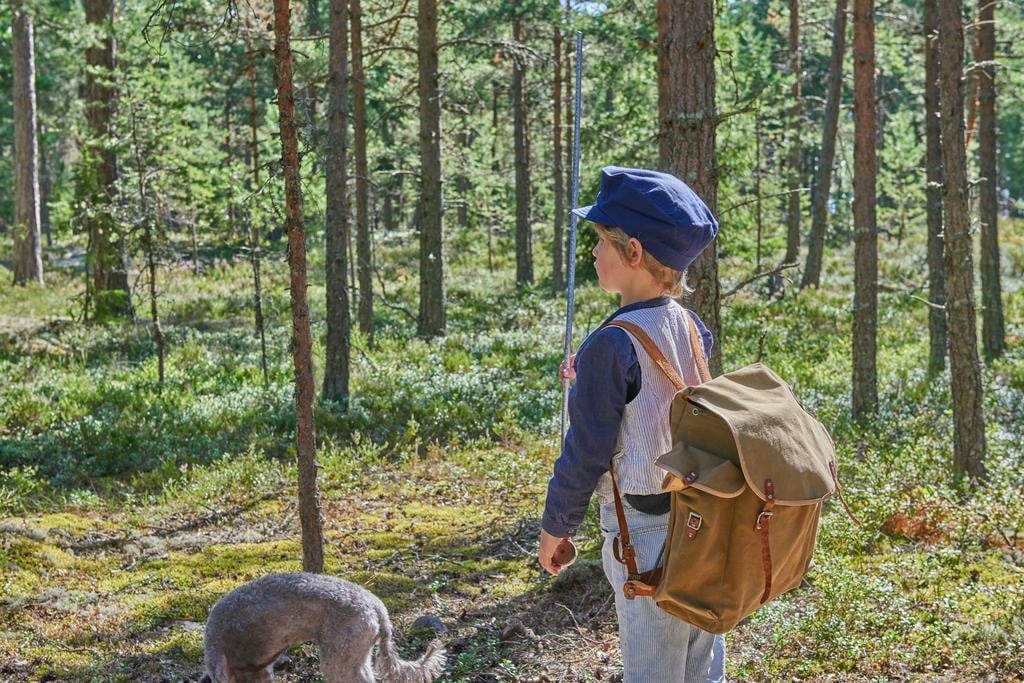 What Should I Pack in a Hiking Dog Walking Bag?
This inquiry will throw a wrench in the works. Instead of your standard bag with the aforementioned goods waiting for you by the entrance, I am going to offer an upgrade because you have chosen to upgrade the stroll to a hike!
If you pushed it a bit too far, the K9 sports bag, Air Plus 2, or even the K9 Rover backpack would allow you to take your canine companion back from the trek. You'll both feel extremely comfortable wearing one of them, which permits you to be a bit more daring. The Air Plus 2 features a second detachable pouch linked to the main bag, which means you have extra storage for all your other accessories.
A Hiking Dog Walking Bag
The air plus two will be a game changer, allowing you to go on a long stroll with your dog as they sleep on your shoulders.
If any wounds or bruises occur, the first aid pack will provide you with medical materials. It is small and compact enough to fit effortlessly into your bag.
It is not acceptable to leave your dog's poop on a lengthy trek where there are no containers. If you bring a poop holder, you will have storage for poo bags and will be able to transfer the poo back from the trek to a bin where it can be properly disposed of.
You could be surprised by the energy bars. We used one on our Frenchie, and he was stuffed. Even after a lengthy trip, he had some time to play in the garden. These are fantastic, especially considering the all-natural ingredients.
The GPS tracker is one of those gadgets that you will be grateful for if your dog escapes. You don't think about it while you have it. You immediately wish you had it when you don't have it, and your dog pursues a bunny and is long gone. Something to think about.
What Should I Pack for a Night Walk with My Dog?
If you enjoy going on night walks, you'll need something to brighten the mood and guarantee you're both visible. Depending on the conditions, we would recommend packing any of the kits mentioned above, but there are a few other items you should take. Let us investigate.
A Night Walk Bag for Your Dog
Conclusion
To summarize, a dog walking bag or backpack may be simply customized for every type of walk and can be left packed and ready to go. The only difficult part is deciding what to put in there for your stroll. I hope this has given you some ideas for what to bring on different hikes!
As you can see, it is not that hard to have the proper dog walk bag ready and prepared for an incredible adventure. In fact, having a bag set and ready to go is going to allow for more impromptu excursions, and they will end up being much more fun as you are prepared for just about anything! There is nothing quite like going for a hike with your favorite furry friend and realizing that you left their treats or water bowl back at the house. That is going to cut short your hike and end up being a disappointment for both of you. Use the tips and guidelines in this article to create the ultimate dog walk bag! Now go grab your bag and your pup and find an awesome hike for the weekend!